Local Expertise. Personal Service. Proven Results.
SUNSHINE COAST COMMERCIAL PROPERTY SALES, LEASING AND MANAGEMENT
Choosing a commercial real estate agent to manage the sale of your commercial property is a big commitment. The best results are achieved by agents who are personally invested in your success.
Ray White Commercial Noosa & Sunshine Coast has been a market leader in Sunshine Coast commercial real estate transactions for 20+ years, servicing all areas from Caloundra in the South to Noosa and Gympie in the North.
We are an owner-led business and our award-winning team goes above and beyond every day to deliver exceptional results.
Our team of experienced and astute agents and property managers is committed to the successful sale, lease and management of all types of commercial real estate for investors, owner-occupiers and developers.
Whether you have a single property or an extensive portfolio, our professional agents and marketing team do it all, from formulating the campaign and marketing strategy to successful settlement.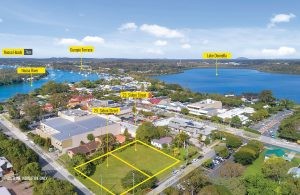 OUR SERVICES
COMMERCIAL PROPERTY SPECIALISTS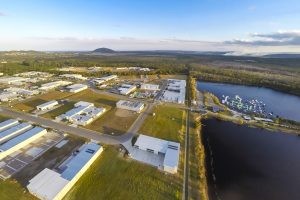 LOCAL EXPERTISE, NATIONAL NETWORK
Our unparalleled market knowledge is built on the ability to tap into local, national and international resources.
Ray White Commercial Noosa & Sunshine Coast team members live and work right here on the Sunshine Coast. We are embedded into the business community, know the local commercial market and are always looking out for the next opportunity for our valued clients.
Having experienced commercial agents working across three offices in Caloundra, Maroochydore and Noosa brings diverse expertise, complementing our overall offering.
We are your local market experts, with in-depth knowledge of the Caloundra commercial property market, Noosa commercial market and everywhere in between – from the coast to the hinterland.
The extended Ray White Commercial network of 51 strategically located commercial businesses across Australia, New Zealand and Asia, means we can access a wide range of buyers.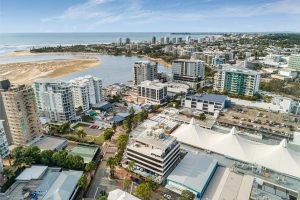 PERSONAL SERVICE, TAILORED ADVICE
While our networks are global, our connections are personal. Clients know that when they work with us they get professional, fast responses and tailored, insightful advice.
As commercial property specialists, we have a thorough understanding of likely buyers. Our team is also knowledgeable in town planning and local and State Government requirements to streamline due diligence and bring greater certainty to the negotiation process.
You'll find us insightful, friendly and motivated to maximise the return on your commercial investment.
ASTUTE, PROACTIVE STRATEGY AND MARKETING
There's a reason why Ray White is Australia's most Googled real estate brand. We leave no stone unturned to ensure that every potential buyer or lessee is aware of your opportunity.
Our customised marketing strategies are designed to effectively reach their audience.
WE TAKE CARE OF EVERYTHING
Drawing on our extensive resources to develop a campaign strategy to best market your property, including method of sale

Identifying key features of the opportunity and target market

Campaign timeline planning

Digital and print media selection

Production of compelling campaign assets including professional photography, videos and Information Memorandums

Campaign execution

Prompt servicing of enquiries and reporting
Our astute campaign strategies are designed to generate interest for your property, maximise competition and achieve a premium result.
For a chat about your Caloundra, Sunshine Coast or Noosa commercial property or about the market in general, please get in touch.
+617 5474 7600 or noosacommercial.qld@raywhite.com
OUR LOCATIONS
NOOSA– Suite 204, 90 Goodchap Street, Noosaville
MAROOCHYDORE– Suite 1, 27 Sixth Avenue
CALOUNDRA– Suite 1, 99 Bulcock Street
Ray White Commercial Noosa & Sunshine Coast are proudly Major Sponsors of the Noosa Dolphins Rugby Union Club. We have been sponsors for over 10 years and value the relationship we have with the Dolphins community.